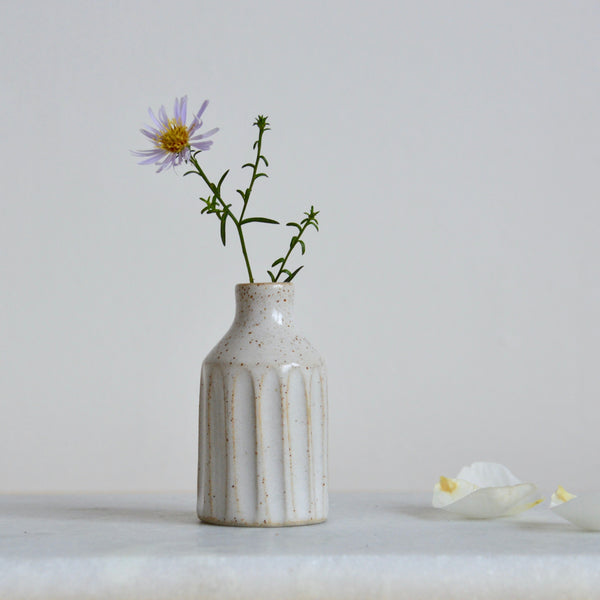 Miniature fluted bud vase ~ **Seconds**
This miniature bud vase was thrown on the wheel and the faceted design was later carved by hand. High-fire stoneware clay and lead-free glaze were used.
All work is handmade by me. Each piece is intentionally unique - no two items are the same. I hope you agree that this is part of what makes these pieces special. More information about my aesthetic can be found here.
Please Note: I've described this as a 'Seconds' piece because there is a small surface crack on the underside - this doesn't affect the functionality and it is watertight.  
Measures approximately 7 cm high x 4 cm wide. 
The bottom of this piece may cause damage to furniture surfaces if care is not taken.
Hand wash only. 
Price quoted is for one bud vase. 
Shipping information can be found here. 
Many thanks for your interest in my work.